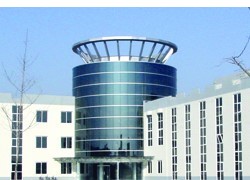 Worth Group is a Group company including comprehensive industrial and trading company. From the establishment to today, our importing&exporting scale and benefit has been expanding steadily by the superior mature product, reasonable price and excellent efficient service. We have established the global market pattern with major markets in South and North American, South East Asia, Middle East, Africa and East Europea and also radiating to the neighboring countries and regions

Worth Group has the office in Hongkong Mexico, Indonesia, Dubai and so on. Meanwhile we have our own factory Tangshan Wobo Metal And Plastic Manufacturer CO.,LTD and own Trading Company Tangshan Wobo Trading CO.,LTD. We have more than 40 affiliated or shareholding plants, annual export volume is more than $21 million. After 20 years development, our subordinate plants have become the leading enterprises in China′s farm&hand tool industry.

Following the excellent service and professional knowledge, our company has actively participate in the competition, development and cooperation in international and demestic market. We continuously blazing new trails to seek new development on the basis of introducing high quality products and improving existing service capability. With our bussiness prupose of quality first and reputation first, we would like to widely cooperate with the wordwide customers and provide our customers with quality products and mutual benefit.